A Specialized Answering Service for Dentists
High Quality Reception Services at a Fraction of the Price

Sophisticated Service For Your Patients From Highly Trained Professionals

Experience Handling Nearly Four Million Health Care Calls Annually
FREE 30-Day Trial for Dentists
"We have been with The Doctors Answer for just over 12 years now. We use them quite often to help us answer calls when we are understaffed. The operators always do a great job sending the urgent calls to the on call and emailing the routine messages to the right department within our office. Thanks for all your help!!"
Jon S., Office Manager, San Francisco ENT
"Your answering service has been a very important aspect of our day-to-day operations. The employees who answer our patient calls are the best we've ever dealt with. Thanks for your continued support."
Ellen S., Head Receptionist, Primary Health Medical Group
"When our office had to close for a week because of flooding, your office did a superb job at filling in. The free voicemail allowed us to keep our patients informed while still giving them the option to reach us for emergencies. What would we have done without you??!!"
George S., Practice Administrator, Heartland Cardiology
Paperwork, scheduling, patient follow up, staff breaks, lunch… all can lead to incoming calls being put on hold or even missed altogether. This is even more likely in start-up practices where a full time receptionist is simply not cost efficient. Regardless of whether you have an established practice or a newly opened one, unattended calls mean loss of business and translate to customer dissatisfaction.
At The Doctors Answer, we ensure that every call is handled with care and professionalism, 24x7. Our people are trained to assist patients, schedule appointments, provide directions, and act as a seamless extension of your brand and office. All at a fraction of the cost of a real receptionist!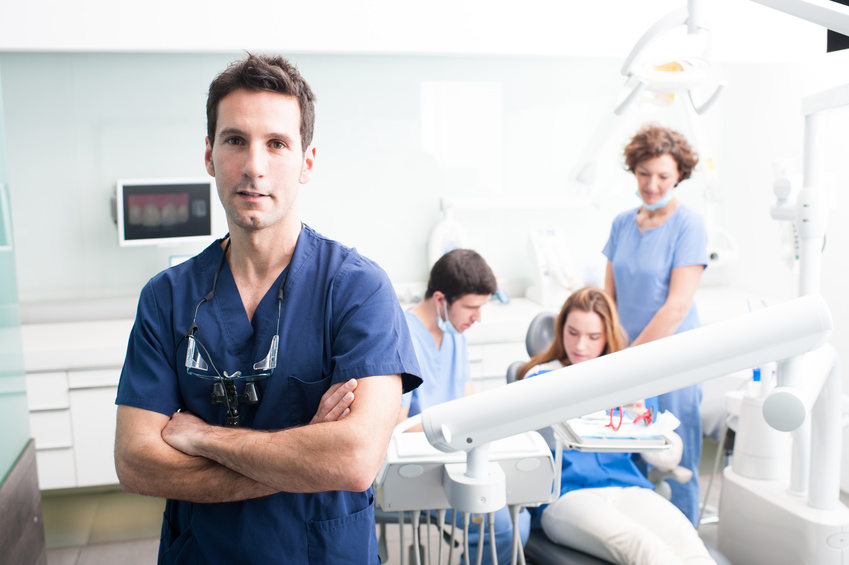 In an ideal world, the perfect receptionist would be able to handle any number of calls, work 24x7 through weekends and holidays, never get sick, or need benefits and vacation. This is exactly what a specialized answering service like The Doctors Answer offers, and our tiered service plans start as low as $75 a month.
Our high quality front end voicemail system serves as a sophisticated entry point for your patients, regardless of the size of your office.  We can customize your greeting to specifically meet your needs while always giving the caller the option to speak to a live representative at any time during their call. Once our agents take a message, we can forward the information to the appropriate staff member via email, text, phone call or through our online web portal.
Patient satisfaction is the most important factor in growing a dental practice. Our virtual answering services will help you provide the best experience available to your patients by offering them call support 24/7, 365 days a year for a fraction of the price of a single receptionist.
Virtual answering services help you manage each and every call. When a call comes in, it gets transferred to The Doctors Answer. The caller gets a recorded greeting in your own voice or in the voice of any of your staff member. The calls are then categorized as emergency calls and routine ones. In case of emergencies, the message is delivered to you immediately.
Don't take our word for it — try it yourself at no risk to you, and then decide! After 25 years of service to the medical community, The Doctors Answer is so confident you'll see the value in the scalable services we provide that you can sign up for a FREE 30-Day Trial. With no strings, hidden costs or obligations attached, you can try our service without disrupting your current processes. And at the end of the trial period, if you're not fully satisfied, we'll even help you move back to your original process at no cost.
A Specialized Answering Service for Medical Professionals
Request Your Custom Quote
A Specialized Answering Service for Medical Professionals
The Doctors Answer provides specialized professional answering services specifically for the medical community at extremely low rates.
© 2018 The Doctors Answer